Slovak Courses in Bratislava or Online
Our Slovak Intensive Course in Bratislava or Online
5 weeks Slovak Intensive Course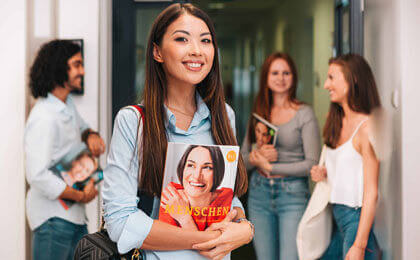 Monday, Wednesday & Thursday, 1,5 hours/day
(except public holidays)
Level: A1 | A2 | B1 | B2 | C1 | C2
Maximum 5 - 9 participants
Hours: 22,5 hours (30 teaching units)
Course time: 09:00-10:30am, 11:00am-12.30pm, 6:00-7:30pm (CEST)
Price: € 220
Our Slovak Grammar Course in Bratislava or Online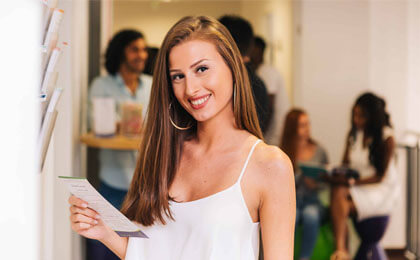 5 weeks Slovak Grammar Course
Monday+Wednesday or Tuesday+Thursday, 1 hour/day (except public holidays)
Level: From B1.2
Maximum 5 - 9 participants
Hours: 10 hours (13,3 teaching units)
Course time: 6:30-7:30pm (CEST)
Price: € 95
Our Slovak Conversation Course in Bratislava or Online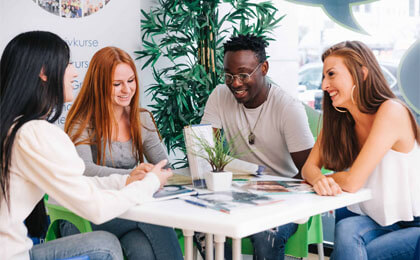 5 weeks Slovak Conversation Course
Monday+Wednesday or Tuesday+Thursday, 1 hour/day (except public holidays)
Level: From B1 (B1 & B2-C1)
Maximum 5 - 9 participants
Hours: 10 hours (13,3 teaching units)
Course time: 6:30-7:30pm (CEST)
Price: € 95
Next course starts
09/01/2023,13/02/2023,20/03/2023
You can find information about our German courses in Bratislava here!
Slovak individual lessons in Bratislava with the AkadémiaSlovenčiny
€ 22,- (60 minutes)
Favourable
Flexible
And very effective!
The lessons are matched with your specific requirements and timetable. Make fast progress and learn exactly what you need and when you have time.
Just get in touch with us and try one lesson.
You will get convinced!
Small groups – so that you learn Slovak better
To guarantee optimal learning outcomes, you study the language in a small group. Your teacher has plenty of time to see to your needs and answer all your questions. In a group with maximum [tn-vor-ort] participants you will learn Slovak much better and faster than in a big group.
Your Slovak course in Bratislava with qualified teachers
Your success with learning Slovak greatly depends on you Slovak teacher. This is why we select dedicated and enthusiastic teachers, who demonstrate excellent pedagogical skills in conveying the language. Personality, experience and qualification belong to our very strict selection criteria of teachers.
Success made easy! Learning Slovak is fun!
Our Slovak courses are characterized by a communicative approach to language teaching, the enthusiasm of our teachers and a great diversity of teaching methods. Our Slovak teachers make your lessons exciting and provide you quickly with the knowledge you need to be self confident in the everyday use of the language.
Convenient course times
We offer different times of Slovak courses: 8:30 – 11:30, 11:45 – 14:45 and 18:15 – 21:15.
12 levels for an exact placement
For all participants to form a homogeneous group in their Slovak course, we have 12 different levels in order to differentiate between knowledge levels. You are welcome to visit us in our office to take a written and oral placement test. You can take the test online as well.
Learning Slovak in downtown Bratislava 
Don't lose time! You find us in the center of Bratislava easily reachable by public transport. After your Slovak course you can enjoy a cup of coffee in the historical city center.
Commitment to quality
Giving personal advice to each of our participants is most important to us. We are happy to take the time to provide you with thorough information and to determine your exact knowledge level with our oral and written placement tests. Quality management guarantees you a high and constant quality of our Slovak courses.
We solve your problems!
We are happy to receive feedback! Visit us in our office to fill in a feedback form, send us an e-mail or call us. We do our best to solve all your problems!

Book your Slovak course in Bratislava at our language school:
Contact our language school in Bratislava
Tel: +421 2 38 10 14 16
E-mail: info@akademiaslovenciny.sk
Akademia Slovenciny
Language School for Slovak in Bratislava
Panská 17
81101 Bratislava Staré Mesto